ADRENALINA ENGLISH LYRICS
Letra de la canción
Adrenaline give you the baby!

OOEO |
OOEO |
come on!
OOEO |

adrenaline lay it baby!

the savior of the country do not speak
and also the emperor, creator,
Latin rhythm to the two thousand
warming party stockholm with order

Tell me who takes
can you feel it mami
tell me the delivery
Bacila now coming

tie me
ami
me down
insurance
Enclose
here
calm down

only daddy you ask mendez is
maaaaaaas strong baby!

OOEO
do not be afraid
OOEO
you will feel good
OOEO
I the game here

adrenaline lay it baby!
OOEO
you wake up your body
OOEO
with all your neighborhood
OOEO
oh how I feel

adrenaline lay it
babyyyyyyeeeaaa!

the effect starts with the feet
suve to the head or walk to reve
quickly as needed to best
one pococita
the world is very crazy
i the effect lasts
but aquiet tail me me
Injection of adrenaline!

tie me
ami
me down
insurance
ensierrame
here
calm down

only daddy you ask mendez
that is strong maaaaaaas baby!

OOEO
do not be afraid
OOEO
you will feel good
OOEO
I the game here

adrenaline lay it baby!

OOEO
you wake up your body
OOEO
with all your neighborhood
OOEO
oh how I feel

adrenaline lay it baby!

if you you know baby that takes
i give you no problem adrenalin
in fact i wanna tell you something Regulation
setira SEGIR your body will fall

hoooooooo!

OOEO
do not be afraid
OOEO
you will feel good
OOEO
I the game here

adrenaline lay it baby!

OOEO
you wake up your body
OOEO
with all your neighborhood
OOEO
oh how I feel
fuente: musica.com
Letra añadida por: Vicho_Benja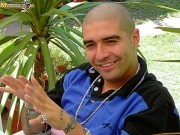 Compartir 'Adrenalina english lyrics'