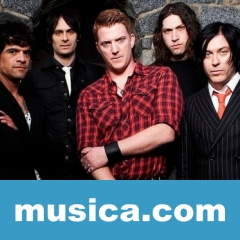 'Quick And To The Pointless' se estrenó el . Esta canción está incluida dentro del disco Rated R.
LETRA 'QUICK AND TO THE POINTLESS'
I don't even know what I'm doin' here
Yeah yeah yeah yeah!
Oh
A little girl, can never see
Awkward, stumbling, gotta be with me
I know, you know
Everybody, everyone, let's go!
Oh baby baby yes I swear
Who
Blamin' this heart
With a lesson to be borne
I'm so old, you're so young!
I know, you know
Everybody, everyone, let's go!
Oh baby, baby, yes I swear
Goddamn it
Whoa
Yeah yeah yeah yeah!
Little girl
Listen to what I say
You know, I know
Everybody, everyone, let's go!
Oh baby, baby, yes I swear
Who
Ah ah oh baby baby yes I swear
Goddamn it
Whoa