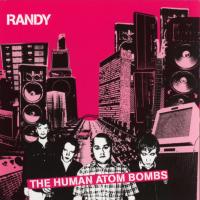 I Don't Need Love
Letra y Canción
Añadir a Favoritas
Guardar en Playlist
I DON'T NEED LOVE es una canción de Randy del año 2001, este tema está incluido dentro del disco The Human Atom Bombs.
LETRA
'I Don't Need Love'
["Modern man pathetic example of earth's organic heritage." - Greg Graffin. ]
I was broke so I sold my time
They got me working on the production line
Five days a week from 8-5
I had to struggle hard just to stay alive
I sold my time, oh yeah!
I had no faith so I sold my soul
And all it left me was this big black hole
Now my souls's gone and I don't care
I never even noticed that it was there
I sold my soul - he sold his soul
I even sold my family
Just to get prosperity
And a safe economy
And I don't need no love
I don't need no love, love, love, love, love
I don't need no love, love, love, love, love
I don't need it
I felt alone so I sold my heart
I bought a friend and thought: "Hey! this might be a start"
But he was too much so I sold him too
Now I'm alone again and I don't know what to do
I sold my heart - he sold his heart
I even sold my family
Just to get prosperity
And a safe economy
And I don't need no love
I don't need no love, love, love, love, love
I don't need no love, love, love, love, love
I don't need no love, love, love, love, love
I don't need no love, love, love, love, love
I don't need it