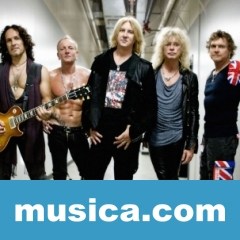 'Run Riot' se estrenó el . Esta canción está incluida dentro del disco Hysteria.
LETRA 'RUN RIOT'
Living by the law is a bloody necessary bore
Everybody, are you gettin' what you're lookin' for/
Livin' by the rules is somethin' that you gotta do
But does it matter if we break a rule or two?
Get up, break out, don't be the odd one out
Livin' on the edge, I'm a-tryin' to keep a level head
Every morning it's a bummer gettin' out of bed
Same old story, does a-nothin' ever ever change?
Yeah, they lock me up and then they let me out again
Get up, break out, don't be the odd one out
Come on, it's alright, we're hot tonight
You better run, run riot
You gotta run, run riot
You know the time has come (run, run riot)
I mean everyone (run, yeah, run riot)
Oh, gotta riot, babe
Goin' through the motions, desperation guaranteed
Whoa, get f-f-frustrated easily
Pedal to the metal, senses working overtime
Hey, gonna fight to the finish baby, draw the line
Get up, break out, don't be the odd one out
C'mon, it's alright we're hot tonight
Run, run riot
You gotta run, run riot
You know the time has come (run, run riot)
I mean everyone (run, run riot)
Speak to me
They lock me up, they let me out but I'm up and runnin', I scream and shout
Get up, break out, don't be the odd one out
Come on, it's alright, we're hot tonight
You better run, run riot
You gotta run, run riot
You know the time has come (run, run riot)
Come on, run with me (run, run riot)
(Run, run riot) hey, I'll take you from your misery
Come on, stick with me
Apoyar a Def Leppard
Def Leppard no está entre los 500 artistas más apoyados y visitados de esta semana, su mejor puesto ha sido el 427º en enero de 2014.

¿Apoyar a Def Leppard?

Ranking SemanalMedallero