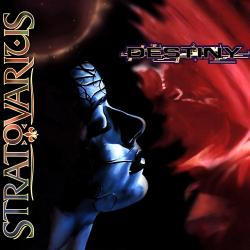 4000 Rainy Nights
Stratovarius
La canción '4000 Rainy Nights' se estrenó en 1998. Este tema está incluido dentro del disco Destiny
Al final de la letra de la canción '4000 Rainy Nights' podrás puntuar su calidad, comentar sobre ella, acceder a más lyrics de Stratovarius y a música relacionada.
LETRA
These empty days are filling me with pain
After I left it seems my life is only rain
My heart is longing to the better times
When everything was still so fine
I wonder why it happens so fast
You give your heart away knowing it might not last
I'm still here waiting for the rain to fall
And to see you once again
4000 Rainy Nights
4000 Nights I'd be with you
4000 Rainy Nights with you
I keep your memory in my heart
You give me hope when everything is so dark
That thing nobody can take away
Forever in me
4000 Rainy...
Más abajo podrás valorar y comentar la canción 4000 Rainy Nights.
Puntuar '4000 Rainy Nights'
¿Qué te parece esta canción?
5,00
2 votos
* Gracias a fitoz por haber añadido esta letra el 29/8/2006.
Comentar Letra
Comenta o pregunta lo que desees sobre Stratovarius o '4000 Rainy Nights'
Comentarios (32)
+ Stratovarius
Canciones del Disco
Música Relacionada