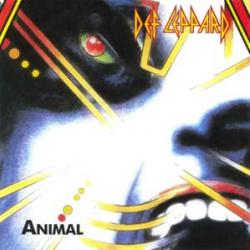 Animal
Def Leppard
La canción 'Animal' se estrenó el . Este tema está incluido dentro del disco Hysteria
LETRA
A wild ride, over stony ground
Such a lust for life, the circus comes to town
We are the hungry ones, on a lightning raid
Just like a river runs, like a fire needs a flame
I burn for you
I gotta feel it in my blood, Whoa oh
I need you touch don't need your love, Whoa oh
And I want, and I need,
And I lust, animal
And I want, and I need,
And I lust, animal
Cry wolf, given mouth to mouth
Like a movin' heartbeat in the witching hour
I'm runnin' with the wind, a shadow in the dust
And like the drivin' rain, yeah, like the restless rust
I never sleep
Repeat bridge
Repeat chorus
Huh!
Ah!
Cry wolf, baby cry tough
Gonna hunt you like an, an, an, an, an animal
Gonna take you love 'n' run
Repeat bridge
Repeat chorus
And I want, and I need,
And I lust, animal
Take me, ame me
Make me your animal
Show me, stroke me
Let me be your animal
I want, ooh yeah, animal
Más abajo encontrarás canciones relacionadas con Animal.
Puntuar 'Animal'
¿Qué te parece esta canción?
3,50
4 votos
Comentar Letra
Comenta o pregunta lo que desees sobre Def Leppard o 'Animal'
Comentarios (25)
+ Def Leppard
Canciones del Disco
Música Relacionada