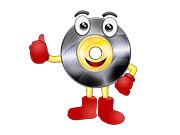 LETRA
In a dream or a nightmare
When love gives way to hate
The quest begins
For the keys to the seven gates
Ride the wings of a locust
See the wizard cast his spell
Search for the keys to
The seven gates of Hell
In Heavens Hell
Where all evil dwells
And man and beast are one
Conceiled to all
Reveiled to none
Lie those infernal gates
Thoses damned infernal gates
The seven gates of Hell
Hear the cry of the zombie
Raid the body of its soul
The quest for the sacred keys
Has become its goal
Steal the wings of a hydra
Take the sword from the sacred shrine
The strength of the beast
Take the sinners mind
Unveiled in death to the sinner
Written in the ancient book of lies
Hear the demons call
>From the crimson waterfall
As the blood rains from the skies
When realities a dream
And every lie is true
In the day when you are me
And the night when I am you
When the flame of life grows cold
We chime the silent bell
And the unborn child is old
The seven gates of Hell
Going through the gates of Hell!
Oh, in Heavens Hell
So many died in vein
They never lived, their tales to tell
None shall find the keys
To set their spirits free
>From the seven gates of Hell
The seven gates
The seven gates
The seven gates...
The seven gates of Hell
I hear the creatures crawling
Oh let me out of here
Don't keep me locked away like this
ohh... nooo......
fuente: musica.com

Comparte si te ha gustado



Puntuar Seven Gates Of Hell
¿Qué te parece esta canción?
-
0 votos
Artistas relacionados