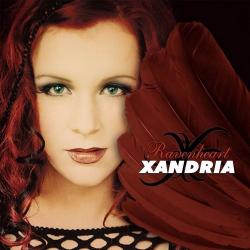 Eversleeping
Xandria
La canción 'Eversleeping' se estrenó el . Este tema está incluido dentro del disco Ravenheart
Al final de la letra de la canción 'Eversleeping' podrás puntuar su calidad, comentar sobre ella, acceder a más lyrics de Xandria y a música relacionada.
LETRA
Once I travelled 7 seas to find my love
And once I sang 700 songs
Well, maybe I still have to walk 7000 miles
Until I find the one that I belong
Once I crossed 7 rivers to find my love
And once, for 7 years, I forgot my name
Well, if I have to I will die 7 deaths just to lie
In the arms of my eversleeping aim
I will rest my head side by side
To the one that stays in the night
I will lose my breath in my last words of sorrow
And whatever comes will come soon
Dying I will pray to the moon
That there once will be a better tomorrow
I dreamt last night that he came to me
He said: "My love, why do you cry?"
For now it won't be be long any more
Until in my cold grave we will lie
Until in my cold grave we will lie
Más abajo encontrarás canciones relacionadas con Eversleeping.
Puntuar 'Eversleeping'
¿Qué te parece esta canción?
-
0 votos
* Gracias a Paulita.. por haber añadido esta letra el 31/1/2007.
Comentar Letra
Comenta o pregunta lo que desees sobre Xandria o 'Eversleeping'
Comentarios (4)
+ Xandria
Canciones del Disco
Música Relacionada