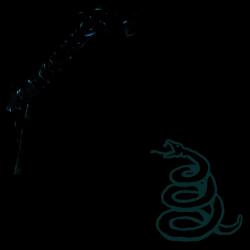 The God That Failed
Letra
LETRA
The God That Failed (Letra/Lyrics)
Pride you took Pride you feel
Pride that you felt when you'd kneel
Not the word, not the love
Not what you thought from above
It feeds it grows
It clouds all that you will know
Deceit deceive
Decide just what you believe
I see faith in your eyes
Never your hear the discouraging lies
I hear faith in your cries
Broken is the promise, betrayal
The healing hand held back by the deepened nail
Follow the god that failed
Find your peace
Find your say
Find the smooth road in your way
Trust you gave
A child to save
Left you cold and him in grave
It feeds it grows
It clouds all that you will know
Deceit deceive
Decide just what you believe
I see faith in your eyes
Never you hear the discouraging lies
I hear faith in your cries
Broken is the promise, betrayal
The healing hand held back by the deepened nail
Follow the god that failed
I see faith in your eyes
Broken is the promise, betrayal
The healing hand held back by the deepened nail
Follow the god that failed
Pride you took pride you feel
Pride that you felt when you'd kneel
Trust you gave a child to save
Left you cold and him in grave
I see faith in your eyes
Never you hear the discouraging lies
I hear faith in your cries
Broken is the promise, betrayal
The healing hand held back by deepened nail
Follow the god that failed
Follow the god that failed
Broken is the promise, betrayal, betrayal yeah
Datos de esta canción
THE GOD THAT FAILED es una canción de Metallica que se estrenó el , este tema está incluido dentro del disco Metallica.
Sobre The God That Failed
'The God that failed' está inspirada por la muerte de la madre de James. Ella creía que su fe la sanaría y se negó a aceptar tratamiento médico.