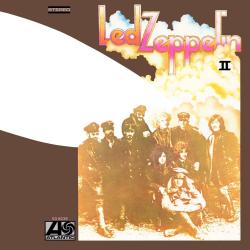 LETRA
The Lemon Song (Letra/Lyrics)
I should have quit you long time ago
Ohh yeah, long time ago
I wouldn't be here, my children
Down on this killin' floor
I should have listened, baby, to my second mind
Ohh, I should have listened, baby, to my second mind
Every time I go away and leave you, darling
You send me the blues way down the line, ohh
Babe, yeah
Treat me right baby
Oh my, my, my
Alright, take it down a bit
People tellin' me baby can't be satisfied
They try to worry me baby
But they never hurt you in my eyes
Said, people worry baby, I can't keep you satisfied
Huh, let me tell you baby
You ain't nothin' but a two-bit, no-good jive
I wwent to sleep last night, I worked as hard as I can
I bring home my money, you take my money, give it to another man
I should have quit you, baby
Oh, such a long time ago
I wouldn't be here with all my troubles
Down on this killing floor
Squeeze me baby, 'till the juice runs down my leg
Squeeze me baby, 'till the juice runs down my leg
The way you squeeze my lemon, I
I'm gonna fall right out of bed, bed, bed, bed, yeah
Hey
Hey
Hey
Hey
Hey, hey, hey, hey, you
Baby, baby, baby, baby, baby, baby, baby, baby, baby, baby, baby
Hey, babe, hey, babe, babe
I'm gonna leave my children down on this killin' floor
Datos de The Lemon Song
THE LEMON SONG es una canción de Led Zeppelin que se estrenó el , este tema está incluido dentro del disco Led Zeppelin II.
Sobre The Lemon Song
Esta canción es del muy aclamado segundo álbum de la banda, Led Zeppelin II. En marzo de 2015 Robert Plant sorprendió a los asistentes del Lollapalooza argentino y se unió a Jack White de the White Stripes para interpretar esta canción.