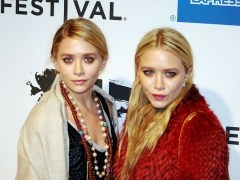 LETRA
One day I was shopping
in my local grocery store.
I grabbed a big bar of chocolate
as I was heading for the door.
I tossed the chocolate in my cart
beside a stalk of broccoli.
They started talking.
Talking?
Yes!
At first I didn't believe.

This is story of broccoli and chocolate
It made the people talk alot.
About broccoli and chocolate
a very happy pair.

He said, 'You make me feel yummy.'
She said, 'Mmmm, you make me melt.'
The first time a veggie and a candy bar
could tell each other how they felt
She said, 'Being with you is delectable.'
He said, 'Being with you is a treat.'
He was bright, bright green with envy,
because she was so sweet.
It's all about broccoli and chocolate
It made the people talk alot
about broccoli and chocolate
A very happy pair.

As I was walking home that day
the sun was so hot on my grocery bag
The chocolate melted
the broccoli wilted
When their voices stopped
I felt sad
But when I got home
What did I have?
Brocco-chocoli!

Now I like brocco-chocoli alot
Mom, it really hits the spot
That broccoli and chocolate
A very happy pair

Man, this song makes me hungry
Oh, me too
It must be time for my favorite treat
What be that?
Brocco-chocoli?
Choco-broccoli!
Mmmmm
Broccoli and chocolate
A very happy pair
fuente: musica.com

Compartir la letra 'Broccoli And Chocolate'

X