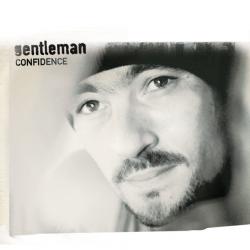 Can Hold Us Donw
Gentleman
La canción 'Can Hold Us Donw' se estrenó en 2004. Este tema está incluido dentro del disco Confidence
LETRA
Intro:daddy rings:
this one is real
yo, a daddy rings gentleman and barrington levy
gentleman:
babylon a watch we round the clock
wondering when we gonna launch and attack
Chorus:
no powers gonna hold us down
not even dem peagon sound
no powers gonna hold us down
you´ll never see we wearing a frown(repeat)
Verse 1 gentleman:
i´ve been chanting jah powers from morning
truths and rights i man keep performing
i hear the babylon bell how it alarming
dem see a righteous ghetto youth and ready fi swarm him
Verse 1 daddy rings:
dem shoulda overstand the power wha jah storm bring
when it blow the whole a dem hafi go calm king
long time we did a issue ´bout the warning
we ago hold lucifer and disarm him
Verse 1 barrington levy:
i know jah will always be there
and i know he is everywhere
without jah where would i be
and he is the one for me you see
Chorus(repeat)..
Verse 2 daddy rings:
dem think we fool but we tell dem seh we not
caan make no wulf come invate the flag
nuh get caught ina no buubie trap
i and i royal natty dreadlock
Verse 2 barrington levy:
well as the sun shine and the wind blow
that´s how i know that´s how i know
i take a look through my window
that´s how i know that´s how i know
Verse 2 gentleman:
if you nuh know the truth yourself you are decieving
trumpet a sound
and i man is leaving
higher ground that is where i am going
too bless to stress can´t stop me from growing
Chorus(repeat)..
Más abajo podrás valorar y comentar la canción Can Hold Us Donw.
Puntuar 'Can Hold Us Donw'
¿Qué te parece esta canción?
-
0 votos
* Gracias a fabisan por haber añadido esta letra el 8/9/2007.
Comentar Letra
Comenta o pregunta lo que desees sobre Gentleman o 'Can Hold Us Donw'
Comentarios (3)
+ Gentleman
Canciones del Disco