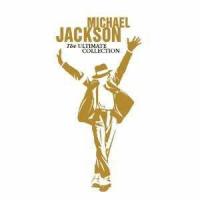 LETRA
'We Are The World'
There is a time when we should hear the certain calls
'Cause the world it seems it's right in this line
'Cause there's a chance for taking in needing our own lives
It seems we need nothing at all
I used to feel I should give away my heart
And it shows that fear of needing them
Then I read the headlines and it said they're dying there
And it shows that we must heed instead
We are the world
We are the children
We are the ones who make a brighter day
So let's start giving
There's a chance we're taking
We're taking our own lives
It's true we'll make a brighter day
Just you and me
Give in your heart and you will see that someone cares
'Cause you know that they can feed them all
Then I read the paper and it said that you've been denied
And it shows the second we will call
We are the world
We are the children
We are the ones who make a brighter day
So let's start giving
There's a chance we're taking
We're taking our own lives
It's true we'll make a brighter day
Just you and me
Now there's a time when we must love them all
And it seems that life, it don't make love at all
But if you'd been there, and I'll love you more and more
It seems in life, I didn't do that
We are the world, the world
We are the children, are the children
We are the ones who make a brighter day
So let's start giving, let's start giving
There's a chance we're taking
We're taking our own lives
It's true we'll make a brighter day
Just you and me
We are the world, are the world
We are the children, are the children
We are the ones who make a brighter day
So let's start giving, let's start giving
But there's a chance we're taking, taking
We're taking our own lives
It's true we'll make a brighter day
Just you and me
We are the world, shalom
We are the children, shalingin
We are the ones who make a brighter day, shalom
So let's start giving, 'cause that's what we're being
There's a chance we're taking
We're taking our own lives
It's true we'll make a brighter day
Just you and me
Come on, yeah
We are the world, shalom
We are the children, shalingin
We are the ones who make a brighter day, shalom
So let's start giving, 'cause that's what we're being
There's a chance we're taking
We're taking our own lives
It's true we'll make a brighter day
Just you and me
Oh yeah, we got it
We are the world, shalom
We are the children, shalingin
We are the ones who make a brighter day, shalom
So let's start giving, cause that's what we're being
There's a chance we're taking
We're taking our own lives
It's true we'll make a brighter day
Sobre We Are The World
Interpretada por United Support of Artists (USA) for Africa para el álbum We Are the World. "We Are the World" fue el primer single en recibir la certificación Quadruple Platinum de la Recording Industry Association of America, lo que lo convierte en el primer single que se convierte en multi-platino.
"We Are the World" se convirtió en un gran éxito benéfico al recaudar más de 100.000.000 de dólares en 33 años, para ayudar a aliviar la pobreza en África y Estados Unidos. También fue un gran éxito musical al recibir tres premios Grammy, un premio de la música estadounidense y un premio People's Choice Award.
Después del terremoto de 7.0 de magnitud en Haití el 12 de enero de 2010, esta canción fue rehecha por otro elenco de cantantes estrella. Titulado "We Are the World 25 for Haiti" (Somos el Mundo 25 para Haití), fue estrenado como single el 12 de febrero de 2010.
Grabada el 28 de enero de 1985, esta versión fue una demo de Michael Jackson como solista. Fue estrenada por primera vez como parte del álbum "Ultimate Collection" en 2004. La demo también fue incluida en el álbum de grandes éxitos de Michael "King of Pop" en 2008.
Apoyar a Michael Jackson
Michael Jackson está en la posición 73 del ranking de esta semana, su mejor puesto ha sido el 1º, siendo su primera vez en junio de 2009 y la más reciente en agosto del mismo año.

¿Apoyar a Michael Jackson?

Ranking SemanalMedallero