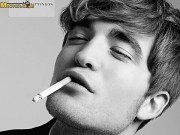 I was broken
LETRA
I was lonely,
I was tired,
Now I'm bound.
My head is off the ground.
For a long time, I was so weary,
Tired of sound
I heard before
Knowing of the nights I'm out the door.
Haunted by the things I did
Stuck between the burning light
And the dusty shade.
Said I,
Used to think the past was dead and gone,
I was wrong,
So wrong,
Elements of blindness make you strong
Make you strong
In my time I melted into many forms,
From the day that I was born, no.
I know there's no place to hide.
Stuck between the burning shade and the fading light
I was broken
For a long time
But it's over now
Said I was broken
For a long time
But it's over now
Yes, and you
Yeah, you walk these lonely streets where people stand
People stand
And some people just can't
And I do pretend
I'm free from all the things that saved my friends
I was there until the end
I know I can take the moon
Stuck between the burning shade and the fading light
I was broken
For a long time
But it's over now
It's over now
Comparte si te ha gustado