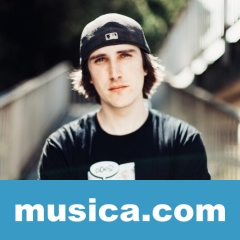 Alma Gemela
en inglés
LETRA
Alma Gemela Letra
Okay ..
They are soul mates separated undoubtedly
are clamoring to join and become one.
They feel something and not know why, though both know,
which is much stronger than a friendship that unites them.
And you can see if you look quilometros,
life takes us down the path she chooses,
and till I come to you without not even get you,
only to know my retratarte could.
You, as a sweet taste salty
I am a true bitter when I'm by your side,
your hair looked golden-faced idiot
I gave my heart and instructions in a note,
paper, let me be the one you tubiera,
if you knew some day what I feel,
if you could see his eyes I see you,
rather than the glass would never know the complex.
The warmth of your embrace makes him close his eyes slowly,
this is for you, listen carefully,
is when these sad, and when I lie,
you do it for me not to worry as ever.
They are like polarity magnets to collide together so,
be the weak need each other,
love and hatred of them was able to fix their broken hearts.
A white skin is not forgotten,
I will cross fingers for the po rust,
souls that are close, call it what you want,
I think some know them as kindred spirits.
Dear soul mate I hope that I read,
wherever you are there fight against the wind and tide,
I know so, do not expect you to believe me,
I look for my other half and there is no doubt that your you are. (x2)
I'm so happy with these little things that bind me to you,
as each petal of the rose,
your scent wakes me up, puts my senses alert.
Know fluke? Or because of fate?
With every detail, however small it may seem,
separated souls in the body need to be close,
your aura gives me life, you agarrares hand if you sleep and let it fall.
My gaze follows the perfect shape of your lips,
not imagine that I felt the first time after touch them.
Pride can reason from both
would kill for you, would die for you, I can prove it.
Is that not everything will always beautiful,
but still just you, you got to be my type,
Not a one, I repeat, you know you're the only one,
I need you more than rap, to tell the truth, rather than to music.
I swore never say forever
I trust that you feel is sufficient.
One day I dreamed you long ago,
without fetch always found you because you took it inside.
You're looking strong, if you let yourself break down,
I'll protect you, not let life beat you again,
Come with me, ours is reciprocated,
if you go I can never settle for being your friend.
Say what you think, are two souls connected,
we have what the other needs or needed.
I think you're the only person able to understand
you can know if the person never privately that if he can have me.
Dear soul mate I hope that I read,
wherever you are there fight against the wind and tide,
I know so, do not expect you to believe me,
I look for my other half and there is no doubt that your you are. (x2)