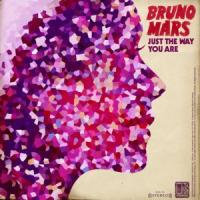 Just the way you are Letra
Letra y vídeo de Just the way you are
Ohhh...
Oh her eyes, her eyes
make the stars look
like they're not shining
Her hair, her hair
falls perfectly
without her trying
She's so beautiful
and I tell her everyday
Yeah I know, I know
when I compliment her
she wont believe me
And it's so it's so
sad to think she
don't see what I see
But everytime she asks me do
I look okay
I say
[Chorus]
When I see your face
there's not a thing
that I would change
Cause you're amazing
Just the way you are
And when you smile
the whole world stops
and stares for a while
Cause girl you're amazing
Just the way you are.
Her lips, her lips
could kiss them
all day if she'd let me
Her laugh, her laugh
She hates but
I think it's so sexy
She's so beautiful
and i tell her
everyday
Oh you know, you know
you know
I'd never ask
you to change
if perfect is what
you're searching for
then just stay the same
So don't even bother asking
if you look okay
You know I say
[Chorus]
The way you are
The way you are
Girl you're amazing
Just the way you are
[Chorus]
Yeaaaaah.
Agradecemos a SaraveeL por haber sudido la letra de Just the way you are.
Sobre Just the way you are
Megan Vick explicó para Billboard el significado de la canción: La canción es sobre Bruno profesando "su amor por una hermosa chica que ocupa sus sueños". Mars profesa su amor... "Cuando sonríes, el mundo entero se detiene y te mira un rato/ 'Porque eres increíble, tal como eres'. Concluye diciendo: "Las letras de Mars pretenden hacer que las oyentes femeninas se sientan perfectas en su propia piel".
Bruno también comentó sobre la pista durante una entrevista con Blues And Soul Magazine: Soy un gran fan de canciones como 'You Are So Beautiful' de Joe Cocker y'Wonderful Tonight' de Eric Clapton, canciones que van directamente al grano. Sabes, no hay letras alucinantes o giros en la historia - sólo vienen directamente del corazón. Y para mí,'Just The Way You Are' es una de esas canciones. No hay nada alucinante en ello. Sólo le digo a una mujer que se ve hermosa tal como está - y, seamos honestos, ¿qué mujer no quiere escuchar esas letras?.