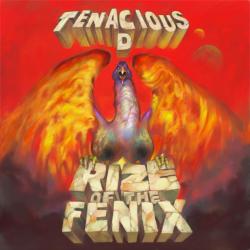 LETRA
Moses came down from the hell
Holding the rules in his hand
Looked all around, suddenly found
No one was listenin' now it's time to throwdown
So throwdown
Yeah, throwdown
Well throwdown
Throwdown
Jesus turned water to wine
The star in the sky was a sign
They called him a liar, you're not the Messiah
Get out of the temple now it's time to throwdown
So throwdown
Yeah, throwdown
Well throwdown
Throwdown
And then came a man I can't name
Because if I do, I'll be maimed
They'll chop off my head and then I'll be dead
You know who I'm talkin' about, it's time to throwdown
So throwdown
Yeah, throwdown
Well throwdown
Throwdown
All religions of the world today
We've got to leave them alone
We've got to use our fuckin' brains today
Before we're gone, before we're gone
Right now!
The three of them faught in the rain
The world was completely insane
Sound the alarms, nuclear bombs
You crazy motherfuc***, now it's time to throwdown!
So throwdown
Yeah, throwdown
Throwdown
YEAAAH! THROWDOOOOOWN!!
fuente: musica.com

Canciones del disco

X
Artistas relacionados