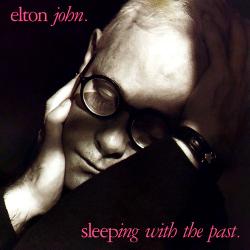 LETRA
Sacrifice (Letra/Lyrics)
It's a human sign
When things go wrong
When the scent of her lingers
And temptation's strong
Into the boundary
Of each married man
Sweet deceit comes calling
And negativity lands
Cold, cold heart
Hard done by you
Some things look better, baby
Just passing through
And it's no sacrifice
Just a simple word
It's two hearts living
In two separate worlds
But it's no sacrifice
No sacrifice
It's no sacrifice at all
Mutual misunderstanding
After the fact
Sensitivity builds a prison
In the final act
We lose direction
No stone unturned
No tears to damn you
When jealousy burns
Cold, cold heart
Hard done by you
Some things look better, baby
Just passing through
And it's no sacrifice
Just a simple word
It's two hearts living
In two separate worlds
But it's no sacrifice
No sacrifice
It's no sacrifice at all
Cold, cold heart
Hard done by you
Some things look better, baby
Just passing through
And it's no sacrifice
Just a simple word
It's two hearts living
In two separate worlds
But it's no sacrifice
No sacrifice
It's no sacrifice at all
No sacrifice at all
No sacrifice at all
No sacrifice at all
No sacrifice at all
Datos de esta canción
SACRIFICE es una canción de Elton John que se estrenó el , este tema está incluido dentro del disco Sleeping with the Past.
Sobre Sacrifice
'Sacrifice' logró un gran éxito y repercusión internacional, colándose en el primer puesto en las listas británicas y en el puesto 18 de las estadounidenses. Fue lanzada en 1989 en el álbum 'Sleeping With The Past'.

El tema está inspirado en la canción de la mítica cantante Aretha Franklin 'Do Right Woman, Do Right Man'. Bernie Taupin, quien escribió la letra de la canción dijo que era "una de las mejores canciones que han escrito".