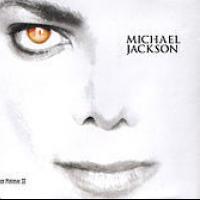 LETRA
No sense pretending it's over/Hard times just don't go away,
You've got to take that chip off your shoulder/It's time you open up, have some faith
Nothin' good ever comes easy/All good things come in due time (yes it does)/
You've gotta have something to believe in/I'm telling you to open your mind (hee-eee-eee)
Chorus: You've gotta put your heart on the line, if you want to make it right/
You've got to reach out and try. Gotta put your heart on the line, if you want to get it right/Gotta put it all on the line.
You see yourself in the mirror/And if you don't like what you see, no/And things aren't getting much clearer/
Don't you think it's time you go for a change, (oh oh)/Don't waste you time on the past (no no)/ It's time you look to the future (oh oh)/
It's all right there if you ask/This time if you try much harder/You'll be the best that you can be!(oh,ohhh oh)
[Chorus]
If you want to make it right/And you want to do it now/Then you've got to learn to try/
And to make it work somehow/Don't a lot in life come free/And that's just the way it is now/
You've got to go for what you want/You've got to know it, You've got to live it (OH!)
[Chorus]. . .(On the line) (you and me) (whoo!) (whoo!) (you and me!)
(gotta put it all, gotta put it all) (whoo!) (Hee!)
Sobre On The Line
Escrito por Kenneth "Babyface" Edmonds y Michael Jackson en 1997, On The Line apareció como un single de edición limitada poco después de la película "Ghosts" realizada por Jackson.

Este tema fue producido por Babyface y también debía aparecer en la película de Spike Lee "Get On The Bus" (1996), aunque no apareció en la banda sonora.

On The Line fue lanzado oficialmente en The Ultimate Collection (2004).
Apoyar a Michael Jackson
Michael Jackson está en la posición 109 del ranking de esta semana, su mejor puesto ha sido el 1º, siendo su primera vez en junio de 2009 y la más reciente en agosto del mismo año.

¿Apoyar a Michael Jackson?

Ranking SemanalMedallero