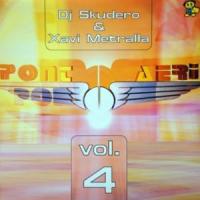 Flying Free Letra
Añadir a Favoritas
Guardar en Playlist
FLYING FREE es una canción de Pont Aeri.
Letra 'Flying Free'
Since 1992,
there is a club,
which is making history.
7 years later, in 1999, it's still kicking:
PONT AERI!
When the stars begin to shine,
it's the time to feel the melody,
the sensations you will find,
in the dj's factory...
Just let your mind be free,
dj's tecnology,
sound , flash and energy,
in the dj's factory...
Flying free,
feel the exasis,
it's a place to be,
dj's factory...