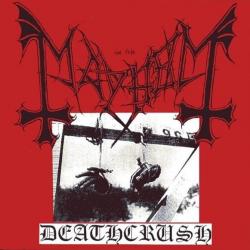 Necrolust
Mayhem
La canción 'Necrolust' se estrenó en 1987. Este tema está incluido dentro del disco Deathcrush
Al final de la letra de la canción 'Necrolust' podrás puntuar su calidad, comentar sobre ella, acceder a más lyrics de Mayhem y a música relacionada.
LETRA
Your stinking corpse I desire
nothing can take me higher
Fuc*** you till your bones break
Another one has to die
Come dripping from my dick
Fuc*** you to the core
Can't take this anymore
My brain is driving me insane
Necrolust
Eating the flesh of a thousand corpses
Bloodsucking cuntless nuns
her guts were boiling out of her butt
Eating her slimey cunt as I hold her tits
Come posercorpse and die again!
Más abajo podrás valorar y comentar la canción Necrolust.
Puntuar 'Necrolust'
¿Qué te parece esta canción?
-
0 votos
* Gracias a darien666metalero por haber añadido esta letra el 15/11/2006.
Comentar Letra
Comenta o pregunta lo que desees sobre Mayhem o 'Necrolust'
Comentarios (6)
+ Mayhem
Canciones del Disco
Música Relacionada