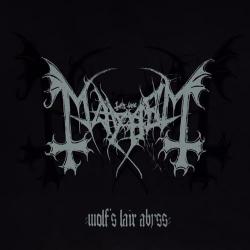 LETRA
Fall Of Seraphs (Letra/Lyrics)
I am the key of dark passion
I drink my blood, I eat my flesh
A serpent kiss I give to woman
A voyage through vortex scapes.
Serpent of Eve
Now there is an accid taste of life
Abhorrent christendom - inside burning
Proclaim the fall of Seraphs
noli tangere me.
ad modium muscorum in marimo numero
Abyssmally distorted human morals
A serpent christ holy smile
seven planetary demons
Serpent of Eve.
Datos de Fall Of Seraphs
FALL OF SERAPHS es una canción de Mayhem que se estrenó el , este tema está incluido dentro del disco Wolf's Lair Abyss. Agradecemos a darien666metalero por haber sudido la letra de Fall Of Seraphs.