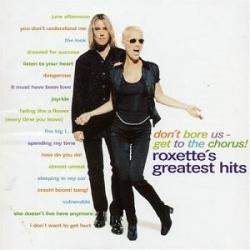 LETRA
Sleeping In My Car (Letra/Lyrics)
I'll tell you what I've done
I'll tell you what I do
Been driving all night
Just to get close to you
Baby, babe
I'm moving so fast
You'd better come on
The moon is alright
The freeway's heading south
My heart is going boom
There's a strange taste in my mouth
Baby, babe
I'm moving real fast
So try to hold on
Try to hold on
Sleeping in my car
I will undress you
Sleeping in my car
I will caress you
Staying in the back seat
Of my car making up
So come out tonight
I'll take you for a ride
This steamy ol' wagon
The radio is getting wild
Baby, babe
We're moving so fast
I try to hang on
Try to hang on
Sleeping in my car
I will undress you
Sleeping in my car
I will caress you
Staying in the back seat
Of my car making love, oh yeah
Sleeping in my car
I will possess you
Sleeping in my car
Certainly bless you
Laying in the back seat
Of my car making up
The night is so pretty and so young
The night is so pretty and so young
So very young
Sleeping in my car
I will undress you
Sleeping in my car
I will caress you
Staying in the back seat
Of my car making love to you
Sleeping in my car
I will possess you
Sleeping in my car
Certainly bless you
Laying in the back seat
Of my car making up
I will undress you
I will undress you
The night is so pretty and so young
Datos de Sleeping In My Car
SLEEPING IN MY CAR es una canción de Roxette del año 1994, este tema está incluido dentro del disco Don't Bore Us - Get To The Chorus! Roxette's Greatest Hits.
Sobre Sleeping In My Car
Este grupo sueco, Roxette, que alcanzó enorme popularidad en los años 90, tuvo en este "Sleeping in my car" uno de sus temas más famosos. La letra de la canción no es que sea muy profunda, dejémoslo en que habla de pasarlo bien en el asiento trasero del coche...