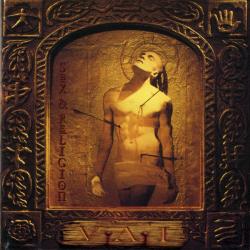 Survive
Steve Vai
La canción 'Survive' se estrenó el . Este tema está incluido dentro del disco Sex & Religion
LETRA
Get ready for your life
Won't you take your place in line
You may close your eyes if you please
Try to keep it clean
There's so many here you see
Everybody needs to get by
And if you fall on your face on the way
You'll get it together someday
Like the sun in the sky
We fall and we will rise
Helping each other survive
Just like the animals
We need to carry on
Or how will we ever survive?
Prejudice is pain
Just like poison in your veins
Burning up your hope and your strength
Freedom you will find
In your spirit and your mind
Nothing can ever take that away
And when your castles of sand melt in the sea
Mountains will move with your faith
Más abajo encontrarás canciones relacionadas con Survive.
Puntuar 'Survive'
¿Qué te parece esta canción?
-
0 votos
Comentar Letra
Comenta o pregunta lo que desees sobre Steve Vai o 'Survive'
Comentarios (4)
+ Steve Vai
Canciones del Disco
Música Relacionada