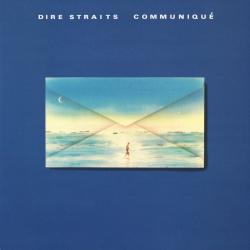 Angel Of Mercy
Dire Straits
La canción 'Angel Of Mercy' se estrenó el . Este tema está incluido dentro del disco Communiqué
LETRA
Well there's a Peter Pan moon shepherd's delight
I got to dragon at noon, yes and I won the fight
Now I want my reward in heaven tonight, just like you promised
Angel of Mercy, you'll come to no harm
Angel of Mercy, there's no need for alarm
The knight in his armor wants a night in your arms
You know he's honest
Angel of Mercy, angel delight, give me my reward in heaven tonight
And if I give up my sword, won't you give me the right
Sweet angel
Well now it's too late for talking we can talk later on
Let the saxophone play us till the chorus of dawn
And all I need is a little oblivion, you don't need protection
Well now here come the moonlight down on your bed
Angel of mercy let your heart rule your head
I don't want your money, I want you instead
Don't need rejection yeah
Angel of Mercy, angel delight, give me my reward in heaven tonight
And if I give up my sword, won't you give me the right
Angel of Mercy give me heaven tonight
Well if you cross your heart
And spit and swear upon the grave of your mother
You got to get into it, you gotta tell me that I'm more than a lover
Yeah Angel of Mercy angel delight
Give me my reward in heaven tonight
And if I give up my sword, won't you give me the right
Angel of Mercy give me heaven tonight
Yeah Angel of Mercy, angel delight
Give me my reward in heaven tonight
And if I give up my sword, won't you give me the right
Angel of Mercy give me heaven tonight
Yeah Angel of Mercy angel delight
Give me my reward in heaven tonight
And if I give up my sword, won't you give me the right
Angel of Mercy give me heaven tonight.
Más abajo podrás valorar y comentar la canción Angel Of Mercy.
Puntuar 'Angel Of Mercy'
¿Qué te parece esta canción?
5,00
1 voto
* Gracias a d1r3 por haber añadido esta letra el 28/9/2007.
Comentar Letra
Comenta o pregunta lo que desees sobre Dire Straits o 'Angel Of Mercy'
Comentarios (16)
+ Dire Straits
Canciones del Disco
Música Relacionada