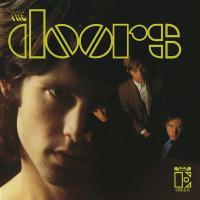 The End
Letra, canción, curiosidades
LETRA
'The End'
This is the end, beautiful friend
This is the end, my only friend, the end
Of our elaborate plans, the end
Of everything that stands, the end
No safety or surprise, the end
I'll never look into your eyes, again
Can you picture what will be, so limitless and free
Desperately in need, of some, stranger's hand
In a, desperate land
Lost in a Roman wilderness of pain
And all the children are insane, all the children are insane
Waiting for the summer rain, yeah
There's danger on the edge of town
Ride the King's highway, baby
Weird scenes inside the gold mine
Ride the highway west, baby
Ride the snake, ride the snake
To the lake, the ancient lake, baby
The snake is long, seven miles
Ride the snake, he's old, and his skin is cold
The west is the best, the west is the best
Get here, and we'll do the rest
The blue bus is callin' us, the blue bus is callin' us
Driver, where you taken us
The killer awoke before dawn, he put his boots on
He took a face from the ancient gallery
And he walked on down the hall
He went into the room where his sister lived, and, then he
Paid a visit to his brother, and then he
He walked on down the hall, and
And he came to a door, and he looked inside
Father, yes son, I want to kill you
Mother, I want to, fuck you
C'mon baby, take a chance with us
C'mon baby, take a chance with us
C'mon baby, take a chance with us
And meet me at the back of the blue bus
Doin' a blue rock, on a blue bus
Doin' a blue rock, c'mon, yeah
Kill, kill, kill, kill, kill, kill
This is the end, beautiful friend
This is the end, my only friend, the end
It hurts to set you free
But you'll never follow me
The end of laughter and soft lies
The end of nights we tried to die
This is the end
Sobre The End
El cantante principal Jim Morrison escribió inicialmente la letra basada en su ruptura con su novia Mary Werbelow, pero evolucionó a través de meses de presentaciones en el club nocturno "Whisky a Go Go Go" en una canción mucho más larga.
El grupo The Doors grabó originalmente una versión de casi 12 minutos de duración para su álbum debut, que fue lanzado el 4 de enero de 1967.
El tema "The End" fue grabado en vivo en el estudio sin sobregrabación. Se grabaron dos tomas, la segunda de las cuales se usó para el álbum. Fue la última canción que el grupo original tocó en su último concierto el 12 de diciembre de 1970, en The Warehouse de Nueva Orleáns.
Apoyar a The Doors
The Doors no está entre los 500 artistas más apoyados y visitados de esta semana, su mejor puesto ha sido el 215º en julio de 2013.

¿Apoyar a The Doors?

Ranking SemanalMedallero