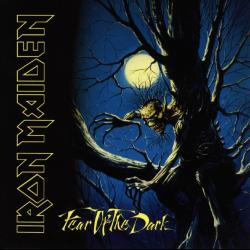 Be Quick Or Be Dead
Letra
LETRA
Be Quick Or Be Dead (Letra/Lyrics)
Covered in sinners and dripping
With gilt
Making you money from slime
And from filth
Parading your bellies in ivory towers
Investing our lives in your schemes
And your powers
You've got to watch them
Be quick
Or be dead
Snake eyes in heaven
The thief's
In your head
You've got to watch them
Be quick
Or be dead
Snake eyes in heaven
The thief
In your head
Be quick
Or be dead
Be quick
Or be dead
See, what's ruling all our lives
See, who's pulling the strings
I bet you won't fall on your face
Your belly will hold you in place
The serpent is crawling inside of
Your ear
He says you must vote for what you
Want to hear
Don't matter what's wrong as long as you're
Alright
Pull yourself stupid and rob
Yourself blind
You've got to watch them
Be quick
Or be dead
Snake eyes in heaven
The thief
In your head
You've got to watch them
Be quick
Or be dead
Snake eyes in heaven
The thief's
In your head
Be quick
Or be dead
Be quick, quick, quick, quick
Or be dead, dead, dead, dead
You've got to watch them
Be quick
Or be dead
Snake eyes in heaven
The thief's
In your head
You've got to watch them
Be quick
Or be dead
Snake eyes in heaven
The thief's
In your head
Be quick
Or be dead
Be quick
Datos de Be Quick Or Be Dead
BE QUICK OR BE DEAD es una canción de Iron Maiden que se estrenó el , este tema está incluido dentro del disco Fear of the Dark.
Sobre Be Quick Or Be Dead
Esta canción trata de la codicia y la corrupción del sistema democrático. Los políticos hacen tratos dudosos con los ricos que fastidian a mucha gente. Si no eres rápido, terminarás muerto, ya sea en sentido figurado o literal. Fue el primer sencillo del álbum.
El título fue inspirado por un pasaje (2 Timoteo 4:1) de la Biblia.