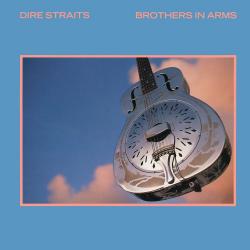 The Man's too Strong
Dire Straits
La canción 'The Man's too Strong' se estrenó el . Este tema está incluido dentro del disco Brothers in Arms
LETRA
I'm just and ageing drummer boy
And in the wars I used to play
And I've called the tune
To many a torture session
Now they say I am a war criminal
And I'm fading away
Father please hear my confession
I have legalised robbery
Called it a belief
I have run with the money
And hid like a theif
I have re-written history
With my armies and my crooks
Invented memories
I did burn all the books
And I can still hear his laughter
And I can still hear his song
The man's too big
The man's too strong
Well I have tried to be meek
And I have tried to be mild
But I spat like a woman
And sulked like a child
I have lived behind walls
That have made me alone
Striven for peace
Which I have never known
And I can still hear his laughter
And I can still hear his song
The man's too big
The man's too strong
Well the sun rose on the courtyard
And they all did hear him say
'You always were a Judas
But I got you anyway
You may have got your silver
But I swear upon my life
Your sister gave me diamonds
And I gave them to your wife'
Oh father please help me
For I have done wrong
The man's too big
The man's too strong.
Más abajo encontrarás canciones relacionadas con The Man's too Strong.
Puntuar 'The Man's too Strong'
¿Qué te parece esta canción?
-
0 votos
* Gracias a d1r3 por haber añadido esta letra el 8/1/2009.
Comentar Letra
Comenta o pregunta lo que desees sobre Dire Straits o 'The Man's too Strong'
Comentarios (16)
+ Dire Straits
Canciones del Disco
Música Relacionada