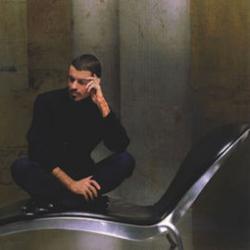 You Have Been Loved
Letra
LETRA
You Have Been Loved (Letra/Lyrics)
She takes the back road and the lane
Past the school that has not changed
In all this time
She thinks of when the boy was young
All the battles she had won
Just to give him life
That man
She loved that man
For all his life
But now we meet to take him flowers
And only god knows why
For what's the use in pressing palms
When children fade in mother's arms
It's a cruel world, we've so much to lose
And what we have to learn, we rarely choose
So if it's god who took her son
He cannot be the one living in her mind
Take care my love, she said
Don't think that god is dead
Take care my love, she said
You have been loved
If I was weak, forgive me
But I was terrified
You brushed my eyes with angels wings, full of love
The kind that makes devils cry
So these days
My life has changed
And I'll be fine (and I'll be fine)
But she just sits and counts the hours
Searching for her crime
So what's the use in pressing palms
If you won't keep such love from harm
It's a cruel world, you've so much to prove
And heaven help the ones who wait for you
No, I've no daughters, I've no sons
Guess I'm the only one
Living in my life
Take care my love, he said
Don't think that God is dead
Take care my love, he said
You have been loved
Datos de You Have Been Loved
YOU HAVE BEEN LOVED es una canción de George Michael que se estrenó el , este tema está incluido dentro del disco Older.
Sobre You Have Been Loved
En una entrevista con la revista People, George Michael declaró que "You Have Been Loved" era una de las dos canciones de las que más se enorgullecía como solista, siendo la otra "Jesus To A Child". Dijo que "pasó por un terrible dolor emocional para escribirlas".
En un vídeo de YouTube que ya no está disponible, George Michael explicó la inspiración detrás de la canción de la siguiente manera: "You Have Been Loved" es la imagen de una madre que ha perdido un hijo, y creo que todos miramos la idea de que la pérdida de un padre de un hijo es el mayor dolor. Porque se supone que no debe pasar de esa manera. Es el más injusto de los dolores, supongo. Y mirando a alguien que ha perdido a un hijo y todavía se las arregla para retener toda la fe y es realmente llevado por esa fe... Creo que esa es probablemente la prueba final de la fe. Realmente eso es más que nada lo que esa canción era para mí, porque creo que hay muchas cosas en la vida para probar la fe y para probar todas estas ideas rígidas sobre la religión. Para mí, la idea de que alguien pueda mantener la fe cuando ha perdido a un hijo sin razón aparente es casi inconcebible.