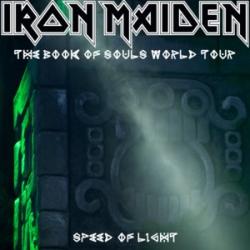 LETRA
Speed of Light (Letra/Lyrics)
Another time another praise
A hollow universe in space
I took a trip to see the sites
That will be black over a night
One way ticket now returned
My shooting stars are vastly burnt
On the edge that we can't see
I've shot the moon you're on me
Another take you love you'll see
A just to loose some galaxy
Shadows in the stars
We will not return
Humanity won't save us
At the speed of light
Shadows in the stars
We will not return
Humanity won't save us
We're slipping through the night
I'll say a mass for you and wave
Shooting plasma from my grave
Event horizon lost in space
Running in a human race
I don't know where I don't know why
But somehow back in time again
I'm on the edge you can't see
Another take your love at night
A single party call on me
You won't be tracking me by sight
Shadows in the stars
Humanity will save us
At the speed of light
Shadows in the stars
We will not return
Humanity won't save us
We're slipping through the night
Shadows in the stars
We will not return
Humanity won't save us
At the speed of light
Shadows in the stars
We will not return
Humanity won't save us
At the speed of light
Shadows in the stars
We will not return
Humanity won't save us
At the speed of light
Shadows in the stars
We will not return
Humanity won't save us
At the speed of light
We're slipping through the night
Datos de Speed of Light
SPEED OF LIGHT es una canción de Iron Maiden que se estrenó el , este tema está incluido dentro del disco The Book of Souls. Agradecemos a EddyRocker por haber sudido la letra de Speed of Light.
Sobre Speed of Light
El sencillo principal de "The Book of Souls", con un video musical realmente genial en el que Eddie repasa la historia de los videojuegos y de Iron Maiden.
La letra trata de viajar por el espacio a la velocidad de la luz e ir a donde nadie ha ido antes.
El videoclip ha sido producido por Llexi León, creador de la serie de cómics 'Eternal Descent' y gran fan de Iron Maiden. Le dijo a Metal Hammer lo siguiente acerca de cómo surgió el video: "Parecía un ajuste perfecto, 40 años de metal explorado junto con cuatro décadas de videojuegos. Le presenté esta idea a Rod Smallwood y a los chicos de la banda. Les encantó el concepto y me preguntaron si podía lograrlo. Pensé que era Iron Maiden, así que tuve que hacerlo, y tenía que ser lo mejor que he hecho. El vídeo está repleto de guiños a las obras de Iron Maiden, ya sean las poses de los personajes en determinados momentos clave o las imágenes entretejidas en el arte de fondo. Hay mucho en lo que fijarse en el video".