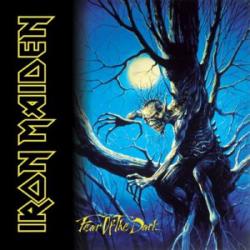 Afraid To Shoot Strangers
Letra
LETRA
Afraid To Shoot Strangers (Letra/Lyrics)
Lying awake at night I wipe the sweat
From my brow
But it's not the fear 'cause
I'd rather go now
Trying to visualize the horrors that
Will lay ahead
The desert sand mound a burial ground
When it comes to the time
Are we partners in crime?
When it comes to the time
We'll be ready to die
God let us go now and finish what's
To be done
Thy Kingdom Come
Thy shall be done, on earth
Trying to justify to ourselves the
Reasons to go
Should we live and let live
Forget or forgive
But how can we let them go on this way?
The reign of terror corruption must end
And we know deep down there's
No other way
No trust, no reasoning, no more to say
Afraid to shoot strangers
Afraid to shoot strangers
Datos de Afraid To Shoot Strangers
AFRAID TO SHOOT STRANGERS es una canción de Iron Maiden que se estrenó el , este tema está incluido dentro del disco The Angel and the Gambler [Single].
Sobre Afraid To Shoot Strangers
La canción es desde el punto de vista de un soldado que se prepara para la batalla. Tiene dudas sobre la lucha por el país y teme tener que matar y disparar a extraños.
Bruce Dickinson dijo lo siguiente: "Esta canción fue escrita sobre la gente que luchó en la Guerra del Golfo. Es una canción sobre la guerra y sobre la guerra que ha empezado por los políticos y que tiene que ser terminada por la gente común que realmente no quiere matar a nadie".
El video musical oficial de la canción incluye voces del ex vocalista Blaze Bayley, no de Bruce Dickinson, quien originalmente cantó la canción.