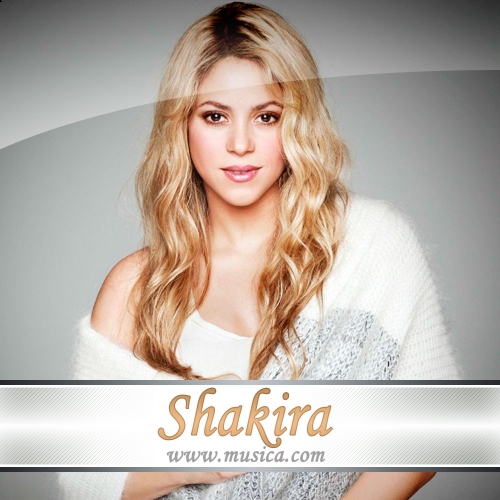 Give It Up To Me
Letra
Shakira (ft. Timbaland y Lil' Wayne)
LETRA
Give It Up To Me (Letra/Lyrics)
TIMBALAND
How you doin I'm Mr Mos I'm back
Timb are you on it
Timb are you on it
Give me some
Is this what you wanted?
Is this what you wanted?
Oh
LIL WAYNE
Uh Wayne's World
I'm the cashier I change girls
You can go up my crain girl
And Imma go down that drain girl
Hey ah midnight cowboy
My flow's a dog...down boy
Hah my girl is a queen
And she do what I say and I say what I mean
Then I give it to her uncut
Shakira, swing those hips like nun chucks
Now, give it to me
I want the best and the best things in life are free
SHAKIRA
You can have it all
Anything you want you can make it yours
Anything you want in the world
Anything you want in the world
(Give it up to me)
Nothing too big or small
Anything you want you can make it yours
Anything you want in the world
Anything you want in the world
(Give it up to me)
What you get is exactly what you give
Never really know until you try
We're so ahead of this
Got this she wolf appetite that keeps me up all night
You know the way it works don't be afraid to ask
Aim high when the target is low
FYI I am ready to go
People say men are just like kids
Never saw a kid behave like this
What you give is exactly what you receive
So put me in a cage and lock me away
and i'll play the games that you want me to play
You can have it all
Anything you want you can make it yours
Anything you want in the world
Anything you want in the world
(Give it up to me)
Nothing too big or small
Anything you want you can make it yours
Anything you want in the world
Anything you want in the world
(Give it up to me)
Hey can we go by walking
Or do you prefer to fly
All of the roads are open
In your mind
In your life
Give it up to me
Hey can we go by walking
Or do you prefer to fly
All of the roads are open
In your life
In your life
Give it up to me
TIMBALAND
Hey lil lady
What's your plan
Say lil mama
Come take a ride jump in
SHAKIRA
Hey there baby
What's on your mind
Don't need approval tonight, tonight
Give it up
You can have it all
Anything you want you can make it yours
Anything you want in the world
Anything you want in the world
(Give it up to me)
Nothing too big or small
Anything you want you can make it yours
Anything you want in the world
Anything you want in the world
(Give it up to me)
You can have it all
Anything you want you can make it yours
Anything you want in the world
Anything you want in the world
(Give it up to me)
Nothing too big or small
Anything you want you can make it yours
Anything you want in the world
Anything you want in the world
(Give it up to me)
Datos de Give It Up To Me
GIVE IT UP TO ME es una canción de Shakira y Timbaland y Lil' Wayne que se estrenó el . Agradecemos a TheKill por haber sudido la letra de Give It Up To Me.
Sobre Give It Up To Me
"Give It Up to Me" es una canción de Shakira con el rapero estadounidense Lil Wayne, tomada de la versión de lujo del octavo álbum de estudio del anterior, She Wolf. Fue lanzado el 19 de octubre de 2009 como el tercer sencillo del álbum.

Tras su lanzamiento, "Give It Up to Me" recibió críticas generalmente favorables de la crítica musical. Un crítico de Billboard elogió el tema por mostrar el "ritmo característico" de Shakira y sus "peculiares pero sensuales" voces. Sal Cinquemani de Slant Magazine señaló sus colaboraciones con Lil Wayne y Timbaland como un "cliché cada vez más común, pero no por ello ineficaz", pero identificó la canción como uno de los "mejores momentos" que se muestran en el proyecto.