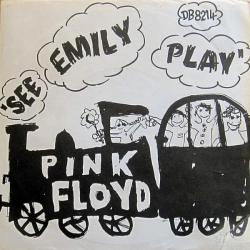 LETRA
See Emily Play (Letra/Lyrics)
Emily tries but misunderstands, ah ooh
She's often inclined to borrow somebody's dreams till tomorrow
There is no other day
Let's try it another way
You'll lose your mind and play
Free games for May
See Emily play
Soon after dark Emily cries, ah ooh
Gazing through trees in sorrow hardly a sound till tomorrow
There is no other day
Let's try it another way
You'll lose your mind and play
Free games for May
See Emily play
Put on a gown that touches the ground, ah ooh
Float on a river forever and ever, Emily (Emily)
There is no other day
Let's try it another way
You'll lose your mind and play
Free games for May
See Emily play
Datos de See Emily Play
SEE EMILY PLAY es una canción de Pink Floyd que se estrenó el , este tema está incluido dentro del disco The Piper at the Gates of Dawn.
Sobre See Emily Play
El segundo sencillo de la banda, este tema de 1967, fue escrito por el cantante Syd Barrett y originalmente se titulaba "Games for May" (Juegos para mayo), después de un concierto gratuito en el que el grupo tocó.
Más de veinte años después del lanzamiento de la canción, el tecladista de Floyd Rick Wright y el guitarrista David Gilmour (este último ni siquiera estaba en la banda cuando se grabó esta melodía) consideraron que esta era una de sus dos o tres canciones favoritas por la banda, según la biografía definitiva de PF.
En el lanzamiento en Estados Unidos de "The Piper At The Gates Of Dawn", sirvió como primer tema, reemplazando a "Astronomy Domine".