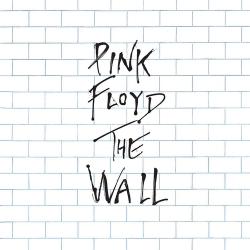 LETRA
The Trial (Letra/Lyrics)
Good morning, Worm your honor
The crown will plainly show
The prisoner who now stands before you
Was caught red-handed showing feelings
Showing feelings of an almost human nature
This will not do
Call the schoolmaster
I always said he'd come to no good
In the end your honor
If they'd let me have my way I could
Have flayed him into shape
But my hands were tied
The bleeding hearts and artists
Let him get away with murder
Let me hammer him today?
Crazy
Toys in the attic, I am crazy
Truly gone fishing
They must have taken my marbles away
Crazy, toys in the attic he is crazy
You little shit you're in it now
I hope they throw away the key
You should have talked to me more often
Than you did, but no
You had to go
Your own way, have you broken any
Homes up lately?
Just five minutes, worm your honor
Him and me, alone
Babe
Come to mother baby, let me hold you
In my arms
M'lud I never wanted him to
Get in any trouble
Why'd he ever have to leave me?
Worm, your honor, let me take him home
Crazy
Over the rainbow, I am crazy
Bars in the window
There must have been a door there in the wall
When I came in
Crazy, over the rainbow, he is crazy
The evidence before the court is
Incontrovertible, there's no need for
The jury to retire
In all my years of judging
I have never heard before
Of someone more deserving
Of the full penalty of law
The way you made them suffer
Your exquisite wife and mother
Fills me with the urge to defecate
Since, my friend, you have revealed your
Deepest fear
I sentence you to be exposed before
Your peers
Tear down the wall
Datos de The Trial
THE TRIAL es una canción de Pink Floyd que se estrenó el , este tema está incluido dentro del disco The Wall.
Sobre The Trial
Respaldado por una exuberante partitura orquestal (hasta el punto que el productor Bob Ezrin obtiene un crédito de co-escritura), Roger Waters incorpora varios personajes de la vida de Pink mientras el protagonista de The Wall se pone a prueba.
El veredicto de los ladrillos exagerados y personificados finalmente ordena que su muro sea derribado cuando se juzgue a sí mismo responsable de la construcción del muro y capaz de reconectarse con el mundo exterior.
Los personajes están representados con todos sus defectos, pero esta vez también podemos ver los defectos de Pink.

No es como si al hacer la pared fuera el único herido, aunque la razón fuera la gente con la que se lastimó al principio. Él también tiene un papel en esto y por lo tanto es hora de hacer cuentas.
Notablemente, mientras que en otras partes del álbum los varios personajes están divididos entre Waters y Gilmour, en este tema todas las partes (excepto el coro) son cantadas por Waters; quizás para enfatizar el hecho de que todos estos personajes son en realidad sólo facetas diferentes de la psique rota de Pink.
Roger Waters dijo lo siguiente: "La idea es que las drogas desaparecen y en "Waiting for the Worms" sigue dando vueltas hacia atrás y hacia delante de su persona real, que es un tipo razonable de persona humana en esta espera de que los gusanos vengan,  lo cual es una respuesta a haber sido maltratada y sentirse muy aislada. Pero al final de "Waiting for the Worms" se le hace demasiado, la opresión y dice "stop".

Roger Waters dijo lo siguiente: "El juez es parte de él tanto como todos los demás personajes y cosas que recuerda... están todos en su mente, son todos recuerdos, de todos modos, al final de todo, cuando su juicio sobre sí mismo es desarmarse, lo que de hecho es algo muy bueno".