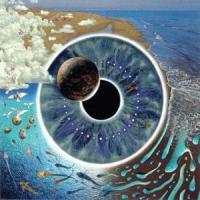 Time Letra
Añadir a Favoritas
Guardar en Playlist
Letra 'Time'
Ticking away the moments that make up a dull day
You fritter and waste the hours in an offhand way.
Kicking around on a piece of ground in your home town
Waiting for someone or something to show you the way.
Tired of lying in the sunshine staying home to watch the rain.
You are young and life is long and there is time to kill today.
And then one day you find ten years have got behind you.
No one told you when to run, you missed the starting gun.
So you run and you run to catch up with the sun but it's sinking
Racing around to come up behind you again.
The sun is the same in a relative way but you're older,
Shorter of breath and one day closer to death.
Every year is getting shorter never seem to find the time.
Plans that either come to naught or half a page of scribbled lines
Hanging on in quiet desperation is the English way
The time is gone, the song is over,
Thought I'd something more to say.
Sobre Time
Esta es la única canción en el álbum que da crédito a los 4 miembros de la banda.
La canción trata de cómo el tiempo puede pasar, pero muchas personas no se dan cuenta hasta que es demasiado tarde.
A Roger Waters se le ocurrió la idea cuando se dio cuenta de que ya no se preparaba para nada en la vida, sino que estaba justo en medio de ella a la edad de 29 años.
Roger Waters dijo lo siguiente: "La idea en "Time" es una exhortación similar a "Respirar". Estar aquí ahora, esto es todo. Sácale el máximo provecho".
Doris Troy, Lesley Duncan, Liza Strike y Barry St John cantaron en coros, que fueron procesados a través de un dispositivo de cambio de tono llamado Traductor de Frecuencia.
Ian Emes encargó la película de animación que se proyectó durante las actuaciones en directo de la canción.
Casi todos los miembros de Pink Floyd han hablado sobre la producción o el contenido lírico de "Time", excepto el tecladista Richard Wright y el ingeniero de Dark Side of the Moon Alan Parsons.