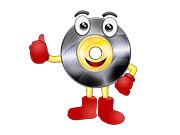 Don't Forget About Me
Letra y Canción
Añadir a Favoritas
Guardar en Playlist
DON'T FORGET ABOUT ME es una canción de The Cloves.
LETRA
'Don't Forget About Me'
[Verse 1]
If I fall, can you pull me up?
Is it true, your watching out
And when I'm tired, do you lay down with me?
In my head so I can sleep without you?
[Pre-Chorus]
Hey, hey
Without you there's holes in my soul
Hey, hey
Let the water in
[Chorus]
Where ever you've gone?
How, how, how?
I just need to know
That you won't forget about me
Where ever you've gone?
How, how, how?
I just need to know
That you won't forget about me
[Verse 2]
Lost through time and that's all I need
So much love, then one day buried
Hope you're safe, cause I lay you leaves
Is there more than we can see?
Answers for me
[Pre-Chorus]
And hey, hey
Without you there's holes in my soles
Hey, hey
Let the water in
[Chorus]
Where ever you've gone?
How, how, how?
I just need to know
That you won't forget about me
Where ever you've gone?
How, how, how?
I just need to know
That you won't forget about me
[Bridge]
And I get lonely without you
And I can't move on
And I get lonely without you
I can't move on
Move on
[Chorus]
Where ever you've gone?
How, how, how?
I just need to know
That you won't forget about me