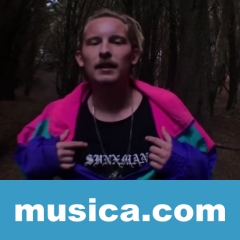 Crank
Chronic Shnxman
Al final de la letra de la canción 'Crank' podrás puntuar su calidad, comentar sobre ella, acceder a más lyrics de Chronic Shnxman y a música relacionada.
LETRA
Cashing a cheque and going to church
Talking to god, never heard
I'll make a mess on my shirt
Rip up my skin pull out my worth
What yuh
Sipping nectar of the earth
Yeah nah
Fall from the sky bet it hurt
Whoa whoa
Keeping weed inside her purse
Yuh yuh
Smoke up and hot box a hearse
I'm forsaken to cancerous lands
Hurting myself, catch my own hands
I met the devil his real name is Stan
Got a tattoo of my name on his hand
Smoking glass out the back of his van
Spreading disease like I piss on a fan
Mush up a mental blended into jam
Wise as a gamgee, call me uncle Sam
Slap like a drag queen, I'm angry
Phase out while I'm conversating
Bob the builder innovating
Innovating new ways to get faded
Crossing a border like I'm off to Spain
Got no money i try sneak on the plane
Finding myself in the cockpit again
Mr Pilot Shnxman flying away
Cashing a cheque, going to church
Talking to god, never heard
Put my hands inside of my shirt
Rip up my skin pull out my worth
Slipping like soapy suds all on my feet
Talking to poltergeists inside a dream
Feeling tired like I'm busting the seams
Light like a bulb, I feel like a fiend
Feeling like I'm never bouncing back
Feel like I'm geeking and acting wack
Wanna lean back, you can keep the fat
Twisted like a lie so bad you think it's fact
And im holding back, man I act relaxed
But under the surface I feel so attacked
Solid state of mind is breaking bad
Give me a beat and I'll break it's back
Motherfucker

Más abajo encontrarás canciones relacionadas con Crank.
Puntuar 'Crank'
¿Qué te parece esta canción?
-
0 votos
* Gracias a XaviBarna por haber añadido esta letra el 8/10/2019.
Comentar Letra
Comenta o pregunta lo que desees sobre Chronic Shnxman o 'Crank'
Comentarios (1)
+ Chronic Shnxman