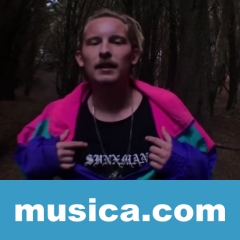 Eyes Closed
Chronic Shnxman
Al final de la letra de la canción 'Eyes Closed' podrás puntuar su calidad, comentar sobre ella, acceder a más lyrics de Chronic Shnxman y a música relacionada.
LETRA
Made up of clouds, a prophet of doubt.
Nothing destroys you as fast as yourself.
Holding the doom inside of the womb;
It's sleeping so dearly but soon you'll see clearly.
Your infant is incubated for the death of us all.
The cliche of the human race will fall comes so quick he can't even crawl.
Crafted by thunder, only serving the sunder.
Here to destroy and I'm made for the plunder.
Spewing blood and I'm eating the chunder.
Thrive in desolation, deathly occupation, bloodly saturation, the infatuation, feelin so frustrated, you don't understate it. Motherfucker, loving death like an undertaker.
Demons rip their way through time and take our soul, hung out to dry.
Your head implodes from all the pain, the reaper himself takes your life.
Apocolyptic child with death inside his eyes.
He closed the door he waits to see if you'll survive.
Eyes closed.
Sleeping in the sawdust.
Rolling in the saw rust.
Standing tall like a god must, doing drugs;
Snorting elephant tusk.
Crush it up, crush it up.
Doing drugs; smoking up the bone dust.
Smell the death in the air, feel their fear, running on the bloodlust.

Más abajo podrás valorar y comentar la canción Eyes Closed.
Puntuar 'Eyes Closed'
¿Qué te parece esta canción?
-
0 votos
* Gracias a XaviBarna por haber añadido esta letra el 8/10/2019.
Comentar Letra
Comenta o pregunta lo que desees sobre Chronic Shnxman o 'Eyes Closed'
Comentarios (1)
+ Chronic Shnxman