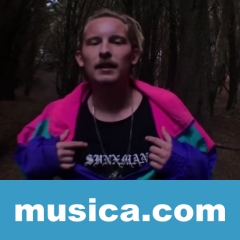 Face Recognition
Chronic Shnxman
Al final de la letra de la canción 'Face Recognition' podrás puntuar su calidad, comentar sobre ella, acceder a más lyrics de Chronic Shnxman y a música relacionada.
LETRA
Misread
Miscommunicated, got you waiting
You dont seem to see the sun is setting please
Walk away from these
Thieves inside the temple of disease
You deceased, saturation bleeds
You freeze, frozen in the breeze
Account is frozen by the fees
First they take your eyes
Make their next move a surprise
Where next do they slice
Open up a prize, pinata demise
Intestines, suffocating on your bile
Wrap it up like an 8 mile
Bury you inside the nile
Eyelids removed, arms gone
Im defiled
Mob hit mob hit
Mafia shit with the tommy gun clique
Youse john doe now
No face recognition bitch
You got whacked by the tommy gun clique
Dillinger shit
Outta jail free with no fees
Walk right out the penitentiary with the bs
Stars in the night
Tattooed on my knees
No god in the sky
I decide to believe
Agnostic or aethiest I'm playing this, no praying bitch, I'm displaying this vulgar power with hatred fueled fists and shit
Misread

Más abajo podrás valorar y comentar la canción Face Recognition.
Puntuar 'Face Recognition'
¿Qué te parece esta canción?
-
0 votos
* Gracias a XaviBarna por haber añadido esta letra el 8/10/2019.
Comentar Letra
Comenta o pregunta lo que desees sobre Chronic Shnxman o 'Face Recognition'
Comentarios (1)
+ Chronic Shnxman